Here's my 2016 short video message to all fathers on Father's Day. May you continue to thrive for the things that represent accountability and responsibility for the things God has given you responsibility for. Oh, get your bibles – it's a brief bible study that I think is worth being shared with your friends. Enjoy…
Wherever you are in life one of these books are sure to help you make things better. You deserve to be respected! To be appreciated! And to be recognized! But you also deserve to be responsible! So get started on yourself like I did and am still doing in my own life.
HERE'S SOME THINGS THAT CAN HELP.
GET YOUR: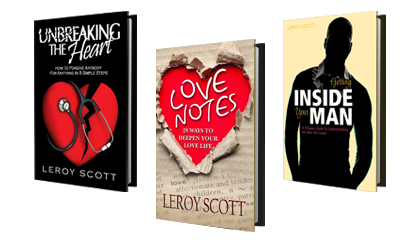 HEART Right with Unbreaking The Heart
LOVE LIFE Right with  Love Notes
See What I'm Telling Women About Men in       INSIDE MAN
I'm wishing you all the best and that you be the best man you can for the rest of your life!
Improve your relationships
& save 5% on ALL on-line orders
Sign up for MY MOTIVATIONAL EMAILS & get a FREE sample of one of my books
Comments
comments
Comments