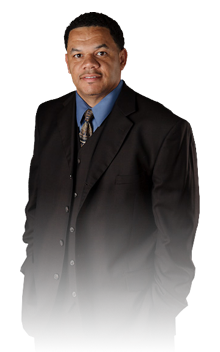 Leroy Scott, MS, MDiv, LPC, LMHC, NCC is a nationally recognized Christian counselor, author and relationship & business coach with over 18 years of private practice experience. He is known across the country as The 'REAL-ationship Coach' because of his candid, authentic and no non-sense approach to helping people get the relationships they want.  With degrees in Counseling & Psychology and Theology, he is able to help people figure out what they were born to do and get it done.
Leroy has spent his life changing lives and making people better. He meets them where they are and joins their journey to the end. Driven by compassion for people and a strong desire to help hurting people, Leroy has worked in substance abuse, prisons, domestic violence centers, homeless shelters, reconciling children to their fathers,healing broken marriages, guiding professionals and business leaders, inspiring youth and college students and  more.

Leroy has written for popular magazines, interviewed and hosted radio shows and has made several television appearances. His client list is extraordinarily extensive and confidential. His determination, hard work and wisdom is an inspiration to people around the world. He now spends the majority of his time coaching celebrity, business and relationship clients; and speaking at conferences, retreats, churches and the like.
In his spare time, which has been a lot lately because of the great business investments he has made throughout his life, Leroy enjoys spending time with his wife and family – doing absolutely nothing! He has been married 20 years to his wife, Angela, and together they have three children.

For more about Leroy Scott's Professional Counseling Credentials & Professional Counseling Specialties   CLICK HERE